Jewelry Stand, Headphones Hanger #4353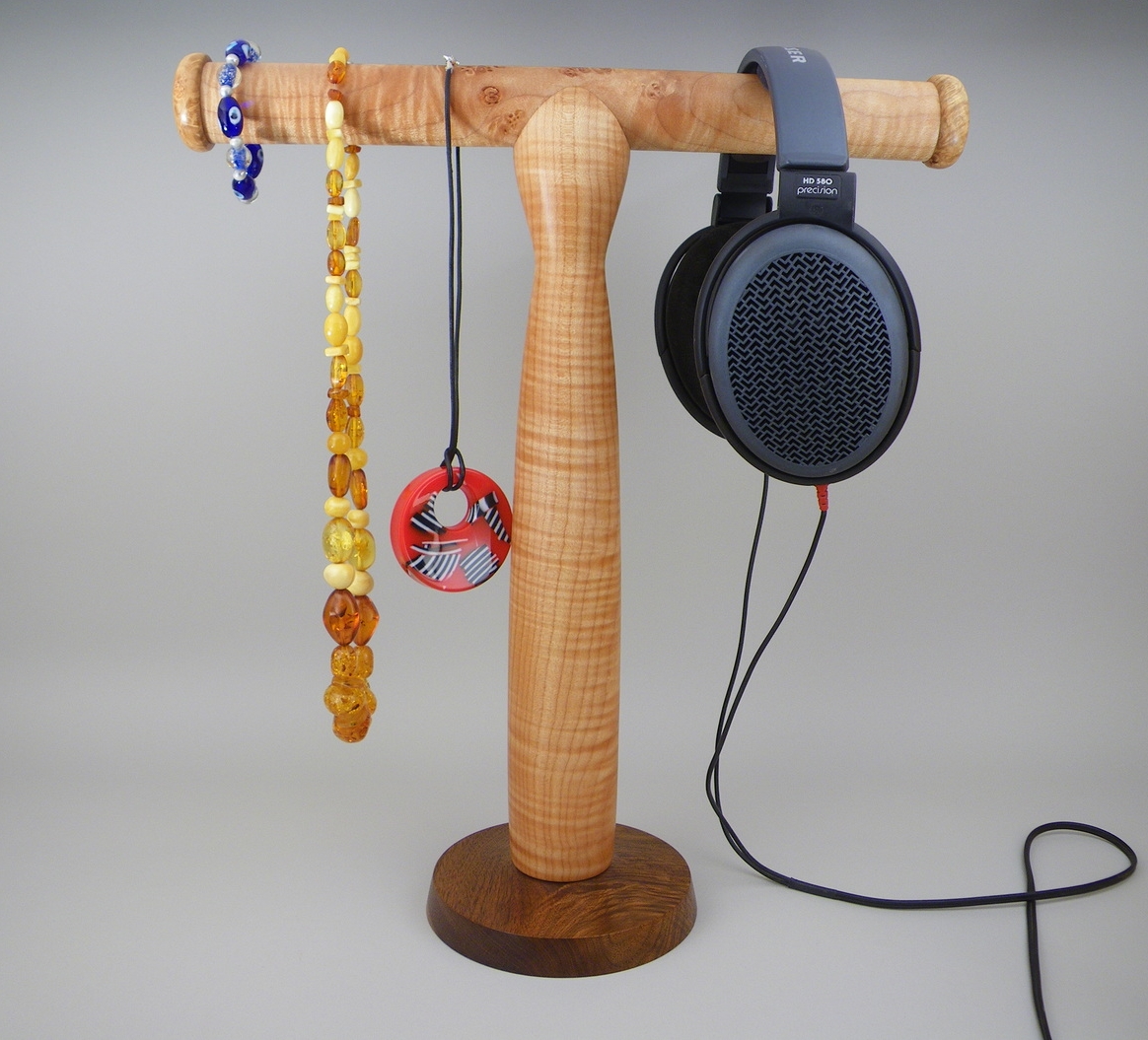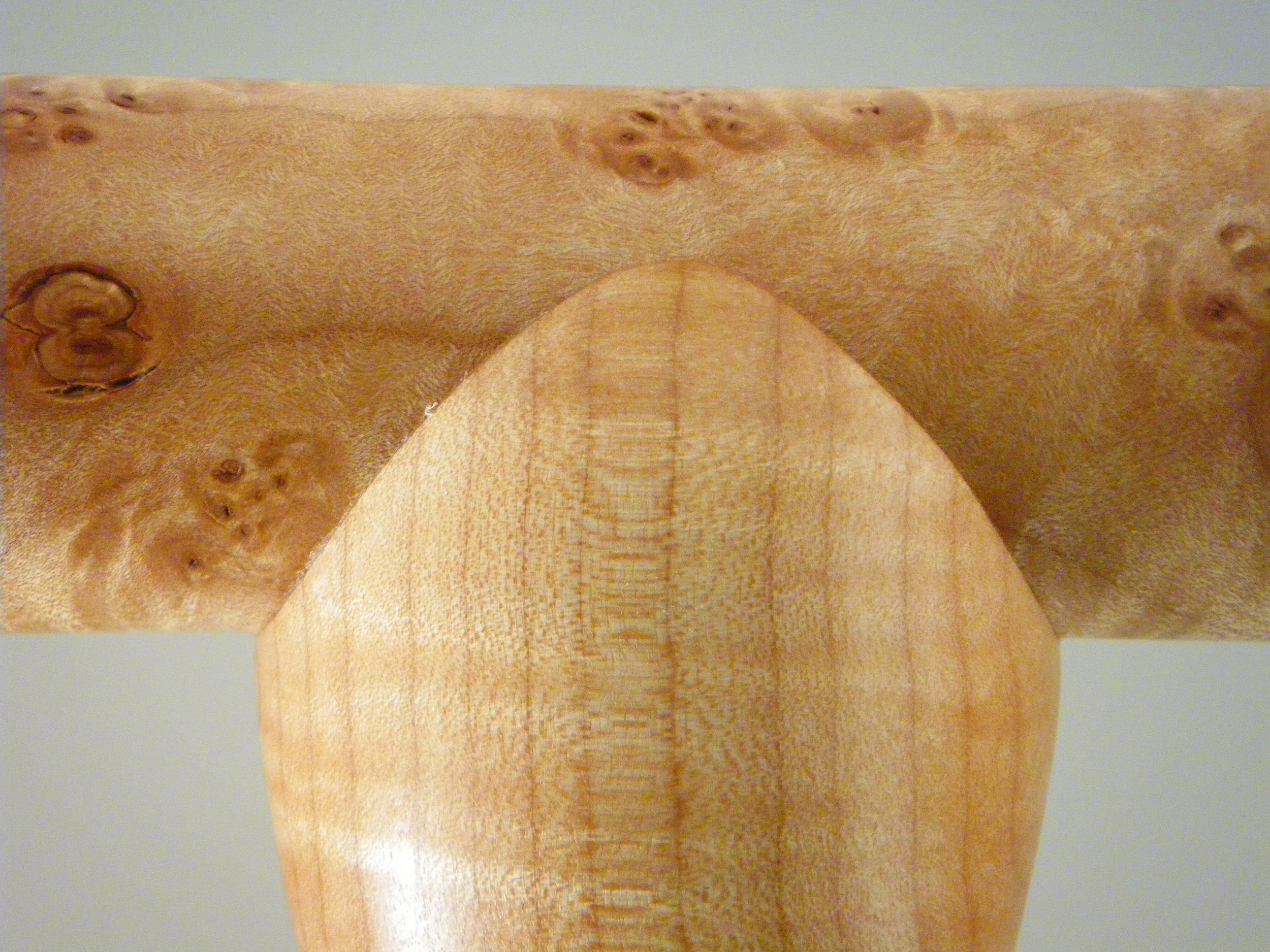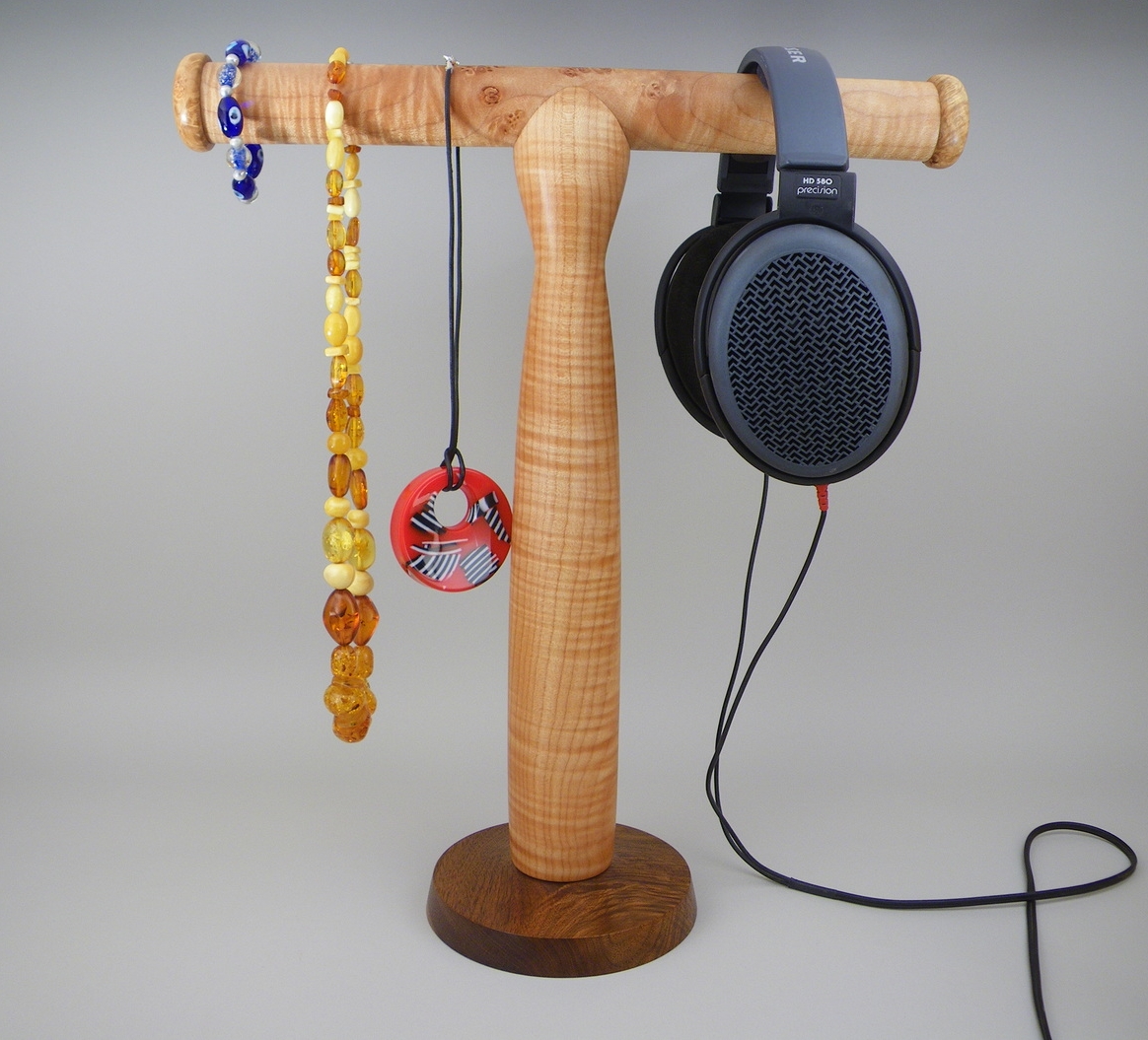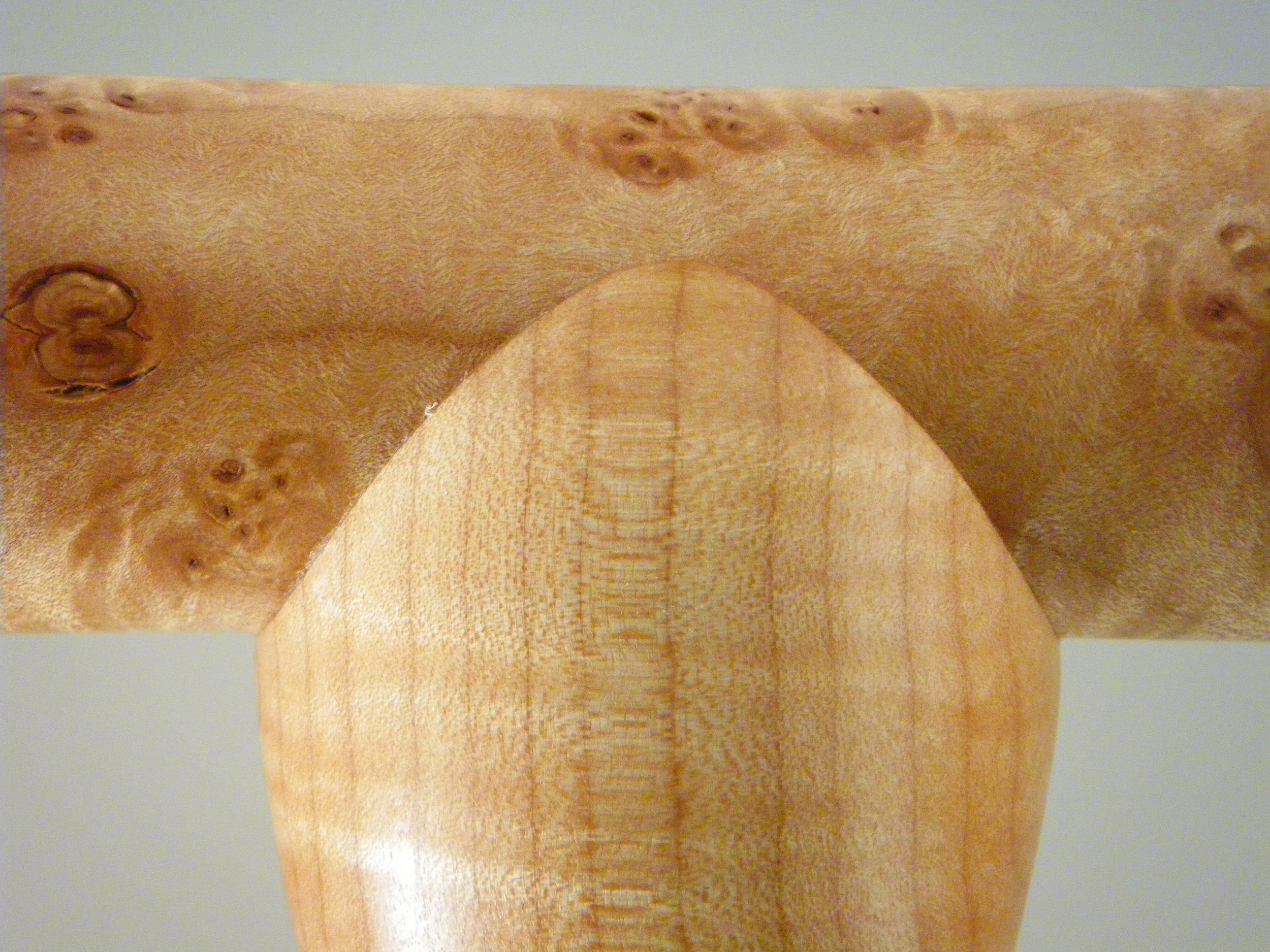 Jewelry Stand, Headphones Hanger #4353
These are great for hanging necklaces and bracelets. Also for the audiophiles with top-end headphones.
Curly Maple upright and crossbar with Burlwood endcaps and Curly Black Walnut base
Hand Made on the lathe, right here in beautiful Steamboat Springs, Colorado
Signed and numbered
#4353
Click on an image for a full view.